/NEWS
FALL 2016
Haven't been spending much time on this clunky old school website, watch for a revamp soon! The big news for fall is: SHOWS. Appearing at New Forms Festival Friday October 7 with more special shows around the western states to be announced soon.
MAY 2015
SHOWS: MUTEK, DATMUSIC
The first-ever Strategy appearance at Mutek is happening in Montreal, May 3. Needless to say I'm amazed, thrilled, and working hard to dial in my performance. If you are coming to Mutek please drop by. I did a preview mix for Mutek as well. Then later this summer I'm playing at the DATMusic Conference in Missoula, Montana - a town close to my heart as I briefly lived there in 1994 before I moved to Portland. I always loved it and wondered where life would have taken me if I'd stayed.



OUT NOW...



Seeds of Paradise LP on Idle Hands
Pods of Punishment LP on Entr'acte
It's been really exciting to see these two projects come to light. "Seeds of Paradise" is an sci fi epic, if you enjoyed Drumsolo's Delight this one is for you. "Pods of Punishment" is the album's evil twin, a more charred industrial take on my sound. I went and toured in the UK and Belgium visiting with the folks from the labels and getting to know their worlds. What an amazing spring. I'm truly grateful. I'm out of copies personally but you can obtain them from the labels directly (linked above).

A preorder link is now up for the Noise Tape Self LP on Further Records. Recorded between 2008-2010, this LP contains my tape loop music. Mastered by Pete Swanson and cut at D&M. It releases 3rd week of May.
March 12, 2015
SPRING SHOWS!!! Links to come...
3/12/15 MOTOR with Apartment Fox, Bankie Phones, AOS - Kremwerk, Seattle
3/20/15 under_score and Idle Hands present Strategy at Cosies, Bristol, UK
3/21/15 Strategy, Apalusa, Music Exchange/Low Point DJ's, Nottingham Art Centre, Nottingham (FREE ENTRY)
3/25/15 Strategy, Dale Cornish at Rye Wax, London (FREE ENTRY)
3/26/15 Strategy, Suishou No Fune at Ateliers Claus, Brussels, Belgium
3/27/15 Strategy, Suishou No Fune at Ultra Eczema, Antwerp, Belgium
5/31/15 MUTEK!!!!

Available Digitally: Strategy's out of print ZamZam 7"s - both of them


September 15, 2014
COMING SOON SHOWS:
Strategy, Magic Touch, Fujiya & Miyagi - October 8 at Mississippi Studios, Portland
COMING SOON RELEASES:
Cerebral Hut aka Off The Grid cassette - Field Hymns
Seeds of Paradise LP - Idle Hands
Noise Tape Self LP - Further
Pods of Punishment LP - Entr'acte

July 13, 2014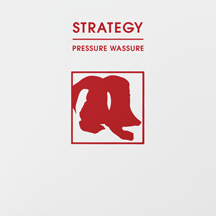 PRESSURE WASSURE ep is the first missive from my bass n' breakz type tracks from the past year. Limited copies out via Peak Oil. Cover is printed in fuzzy flocking, like a velvet painting- must be touched to be believed. Here's what Thump, Secret Decoder, Spin, and HHV had to say about it in various interviews, articles, and reviews. There's a full stream on Thump's soundcloud. And here's a video from recent live show of similar (but newer) tracks:
S1 Live: Strategy 6/28/2014 from S1 on Vimeo.
May 24, 2014
This is out now!!! BOXOLOGY! Hear it! Hear more of it! Buy it on tape (limited to 100 copies)! Buy it on digital formats! But for pete's sake just buy a copy, I can barely cover the rent costs ofmy studio. Support the Strategy cause! Be part of the story! I am starting to sound like a Public Radio Pledge Drive!!!
I'll have a small number of copies of the tape I can sell at these midwest shows:
Thurs, 05 Jun 2014 /
Strategy, Dreamlogicc, M50, Gramaphone in-store, Chicago, IL
Fri, 06 Jun 2014 /
Kimochi Sound at Gabes, Iowa City, IA
Sat, 07 Jun 2014 /
Kimochi Sound at Jerry's, Chicago, IL
Sun, 08 Jun 2014
at Double Happiness, Columbus, OH
April 15, 2014
WHAT'S HAPPENING THIS SPRING!

RELEASES:
"Pressure Wassure" 12" - Peak Oil - late April/early May
"Pods of Punishment LP - Entr'acte - June (ish)
"Boxology" CS - 100% Silk - May/June (ish)
Strategy appearance on "I'm Starting To Feel OK Vol. 6" 2LP/CD - Mule Musiq - June 30
...and a new release coming on Idle Hands.

SHOWS:
M50, Strategy, Dreamlogicc:

Fri, 06 Jun 2014 /
Kimochi Sound at Gabes, Iowa City, IA
Sat, 07 Jun 2014 /
Kimochi Sound at Jerry's, Chicago, IL
Sun, 08 Jun 2014
at Double Happiness, Columbus, OH
February 16, 2014
SHOW UPDATES:
2/21/14: Strategy live in the'Cerebral Hut,' Los Angeles


Strategy ambient/experimental set (all new material) for LERATA public art festival. I'll be playing in a structure called Cerebral Hut designed by Ozel Office:
FB Event
Lerata Website - Cerebral Hut

2/28/14
Bubblin & Obvious Present: Digital Mystikz, Strategy (DJ Set), Ryan Organ & Tyler Keys


Deepest originals of dubstep (as in the 'original' meaning of the genre) Mala & Coki aka Digital Mystikz will be playing on Refuge's massive system. Strategy does direct support DJ set alongside fellow local heroez Ryan and Tyler from Vinylogy.
FB Event
Buy Tickets
3/28/14 MAGMA Festival: Strategy (liveset), Simic, Josef Gaard, NEWAXEYES
Headlining the electronic music stage of this festival put on by Hollow Earth Radio in Seattle alongside underground/experimental upstarts and luminaries
FB Event
January 26, 2014
Sorry for the lack of updates here, this website will soon go to v.3.0 which will entail an overall more interesting/easier format to update and look at...
So, looking to be a big year for Strategy. Can't reveal too much yet but the preliminary situation looks like:
February 15 - live set for Movement, Portland
Early March - "Pressure Wassure" 12" EP - bass, breaks n' house bombastic
March 28- live set for Magma Festival, Seattle
Early April - "Seeds of Paradise" LP limited vinyl - chillout, dub, bass, and ambience together
Early summer - "Pods of Punishment" LP limited vinyl - radios, noise, beats, bass, and ambience
Also if you haven't visited my label's page, Community Library, it has been revamped and a new single by Solenoid, my partner in the label, is for sale there.

Last bit of news, a pretty big thing actually: I'll be joining fledgling broadcast and streaming station XRAY FM, as a weekly DJ. My program THE MUSIC HOUR will be a musicological experiment, an hour of exploration of thematically linked music. Also guest appearances and such. Saturday evenings at 6pm. Soft launch (streaming) starts February 5.

October 22, 2013
First of all I just figured out paypal buttons seem not to be working in my shop. Please email me at paul@community-library.net if you want to buy something. Either I'll have to get paypal buttons fixed, or I'll put the stuff on through Bandcamp. Sorry for any inconvenience.
OUT NOW!!!
Clocky Man / Snow Drift Dub 7"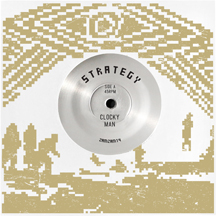 Strategy "Clocky Man/Snowdrift Dub" ZamZam 14 7" by ZamZam Sounds
Zamzam Sounds zamzam14 - available in limited quantities in the shop..otherwise watch for it in finer record shops, pdxindub, or ebreggae.com!
To celebrate there's a show too: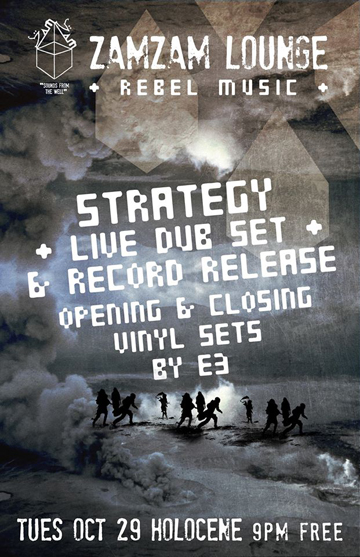 September 8, 2013
Strategy Season 14, Episode 1 SEASON PREMIERE September 11. Headlining this show at Holocene hosted by PDneXt. This show will feature all new tracks veering into some mutant bass/garridge/step/deep house/breaks direction. Also, coming this fall, "Clocky Man" / "Snowdrift Dub" 7" coming on ZamZam Sounds.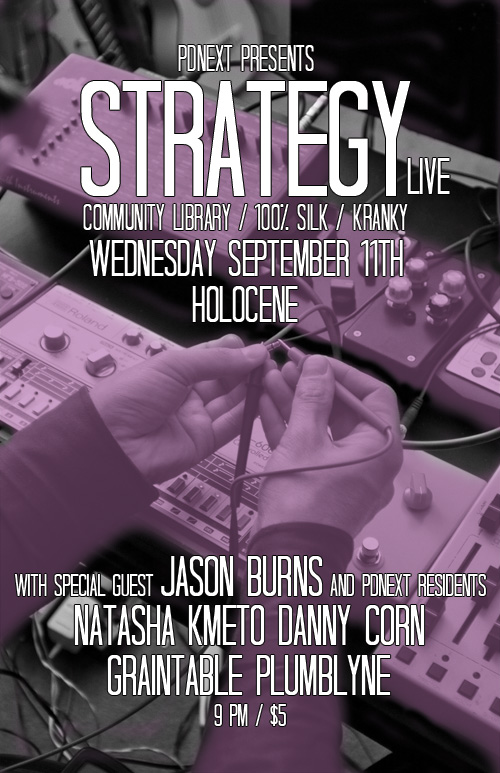 Coming in October: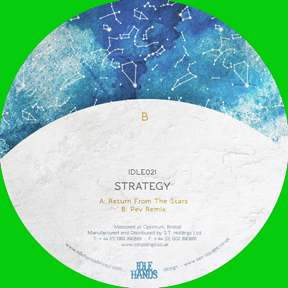 Also some new public tracks are posted here:
May 27, 2013
FIRST SHOW of the SUMMER...with Xander Harris, Break Mode, and others at Portland's EAST END.
Strategy & DJ Brokenwindow are also DJing for Holocene's 10th Anniversary Party!
New releases are being put together now. The first one I can officially tell you about is a followup 7" coming out on Portland's dub label ZAMZAM. If you liked the last one you will not be disappointed!
March 5, 2013
A few shows coming up in Portland and Seattle this spring: an appearance at Mississippi Studio opening for Doldrums, and a spot on the MOTOR bill at Seattle's excellent Debacle festival!
In other news, a Strategy remix of loscil will be released on the digital-only Hundreds compilation, later this month. More information
December 30, 2012
2013 is going to be fun year for Strategy and related projects. If you enjoyed the resurgence in output from Strategy this year there will be more to come in the next months...which will be announced once things are official! See recent postings below for new releases "What If?" and "Luna" that are still fresh.
The biggest current news is Strategy shows in Los Angeles, with 100% Silk friends and family. And some nice Portland shows coming up as well. Click "Live" at right for full info.
December 5, 2012
Out today!! Strategy What If? cassette/digital album, out now on Portland's awesome Boomarm Nation label! This is more on the noisey dub/electronic excursion side of things. Buy it from the label here:
Out end of November, my newest and one of my most EPIC 12" singles ever, "Luna" came out on Endless Flight!! Buy it from Kompakt or Forced Exposure etc!
What will happen in 2013?
New albums...new 12" singles...remixes...and shows to be announced shortly.
October 22, 2012
Shop news: I am out of copies of the s/t Strategy LP but buy them from Peak Oil and your favorite shops while you can! it's almost out of print!
Live news: Strategy is taking a fall/winter break from live shows thanks to everyone who supported this season of live sets. Back in January, 2012!
| | | |
| --- | --- | --- |
| | | |
| New Fontanelle album, Vitamin F on Southern Lord!- newest work since 2002! Gritty electric jazz showing a live side of the band that's always been lurking beneath the surface...LIVE SHOWS THIS WEEK... | Strategy 12" "Luna" b/w "The Saga" releases October 29 with Endless Flight. So excited to have a return flight on one of my favorite labels. 12" and digital to be available at kompakt.fm | First "official" Strategy cassette release (and digital), What If? comes out December 5 on Gulls' amazing label Boomarm Nation. If you don't know about it, get familiar now. |
September 25, 2012
NEW ALBUM DROPS SEPT. 25 - TODAY!
Digital Downloads available at Beatport, Juno, iTunes, etc.
First new full length since 2008 picks up where Future Rock left off in a whirlwind of dub, experimental pop, funk, and haze. First album to feature significant presence of guest musicians, it is a huge honor to count these collaborators among the lineup: Jake Anderson (Spirit Duplicator), Michael Braun Hamilton (One Human Minute, Moodring), Jefrey Leighton Brown (Evolutionary Jass Band), Romeo Fahl (Jetfinger), Jesse Munro Johnson (Gulls, Evolutionary Jass Band, Elite Beat), Thomas Meluch (Benoit Pioulard), Scott Ryser (Units), and Fred Thomas (City Center, Saturday Looks Good To Me). Engineering help from Andy Brown and Rex Ritter. Peak Oil label are releasing it in a limited vinyl edition and digital download versions. Vinyl features "lenticular" cover art (like the crackerjack toys):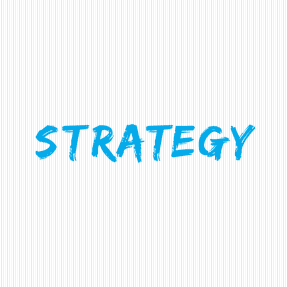 Thanks to everyone who came to the 100% Silk Mini Tour shows in Portland, Vancouver, and Seattle; and to the SIX surround sound event in Portland, too! Here you can see bits of the Seattle show:
More shows coming up - Sept. 29 with loscil, and more TBA.
August 5, 2012
This Tuesday, I'm going to be collaborating with the illustrious Marc Fischer in support of some amazing touring bands: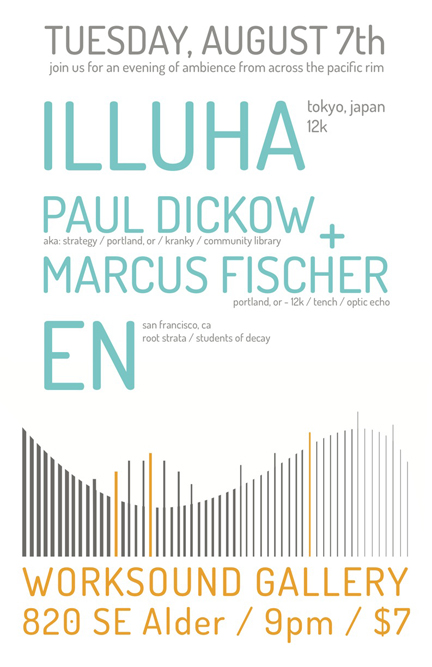 July 31, 2012
"Dub in My System" is out now! Stocks are already pretty low. Buy it here or at your favorite local mom and pop record shop!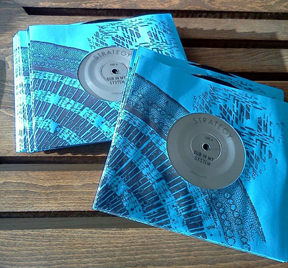 July 28, 2012
A bunch of shows added here - including a collaboration set with Marcus Fischer (12K), a Strategy appearance at MusicFest Northwest, 100% Silk northwest mini-tour with Strategy, Leech, and Polonaise, and preliminary info for the next SIX event (multi-channel sound showcase).
Recent shows have been a big success here's some video of Strategy and Gulls live at Beacon Sound's patio, and here you can find the PRA podcast with Strategy's 2012 PDX Pop Now! performance.
July 17, 2012
Updates again. First of all, follow Strategy on Twitter:
Updated forthcoming release list:
Dub In My System / Hardware Dub7" single - ZamZam Sounds (July 31st)
Blackberry's Dream digital EP - Strategy's Unlimited Editions (Bandcamp)
Strategy (self-titled) LP - Peak Oil (early Fall 2012)
What If? cassette/digital - Boomarmnation (Fall 2012)
Luna / The Saga 12" single - Endless Flight (end of October)
Noise Tape Deadheads 7" - Entr'acte (late Fall)
....A few more releases for 2013 are pending and will be announced here shortly!

More shows coming including the Gulls release show July 19th at Beacon Sound records and a 100% Silk mini tour.
Secret techniques revealed...philosophy on the rightness of imperfect sound...and discussions about 'what are all those gadgets in your studio?' -- all this and more in Strategy's interview with Resident Advisor. (!)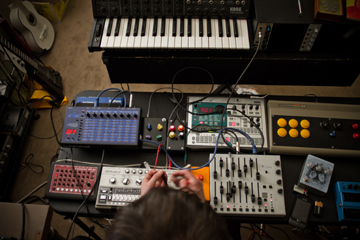 ZAMZAM03 - Strategy "Dub In My System" / "Hardware Dub" 7" Arrives July 31! I will have limited copies available in the shop starting July 31 (and at shows) but you can also get them from the label.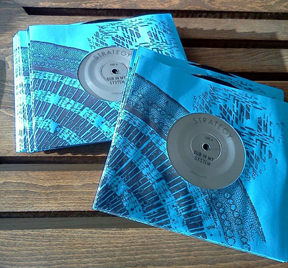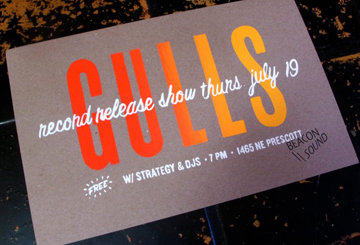 June 26, 2012
Air Texture Volume 2 is a 2-cd set of ambient music, with one CD curated by loscil and the other by Rafael Anton Irisarri. Air Texture label are releasing it July 2 through Kompakt. The previously unreleased Strategy song "Frog City" is included -- very excited to be included amongst a cast of old friends and favorite artists.
SHOWS!
Strategy playing live downtown this weekend at Floating World Comics (more info here)! AND!! playing at the long-running, FREE and ALL-AGES festival - PDX Pop Now!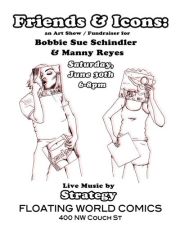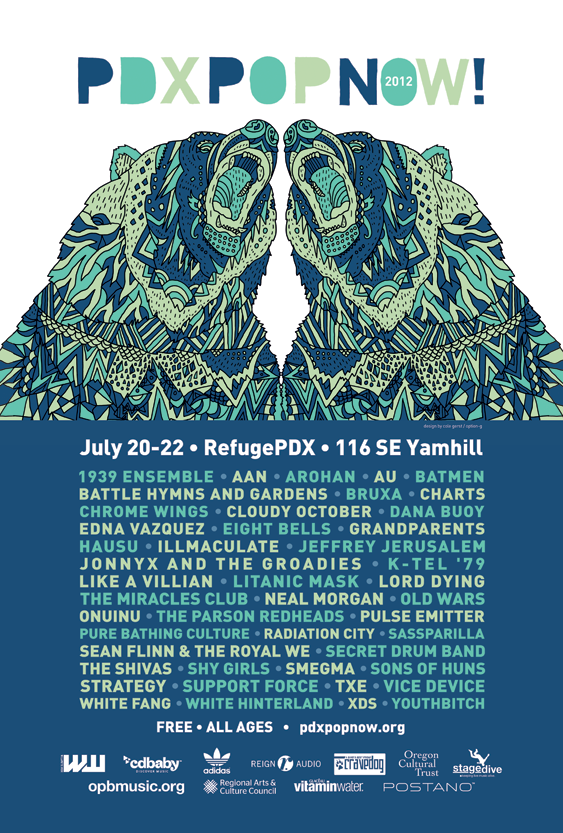 May 6, 2012
The Strategy 12" EP "Electric Soup" is back in stock in the shop!
Next Releases, Updated!
"Dub In My System" / "Hardware Dub" 7" - Zam Zam Sounds release - end of July!
"Frog City" track on Air Texture II compilation CD curated by loscil - July 2!
Strategy LP (self titled) - Peak Oil label! FIRST NEW ALBUM IN 5 YEARS
Noise Tape Deadheads 7" - Entr'acte
Strategy will be dj'ing a release show for the ZamZam record May 26 at Moloko!
March 24, 2012
My project SOUND PEOPLE with Jesse Munro Johnson aka GULLS has a new EP out in cassette tape and digital release formats! Get them here:
http://boomarmnation.bandcamp.com/album/reson8
OK new website is live! This is the BETA version...Revised layout to come shortly.
I've been a little bit scarce around the internet the last couple years, but I'm pleased to have finally launched my own site, finally! Note it's very simple - not much arty crap, just info.
New releases are out!! First new Strategy's since 2009. Super proud to be included in the lineups of the fine labels Endless Flight, 100% Silk, and Under The Spire.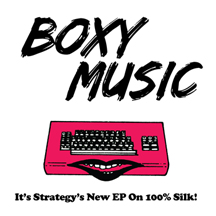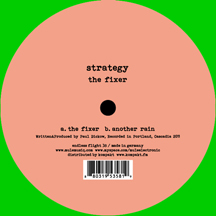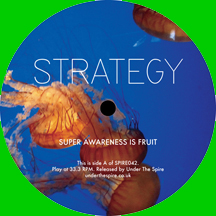 Boxy Music 12" EP - 100% Silk (SILK021)
100% Silk's boundless enthusiasm is truly infectious so we assembled Boxy Music from slabs of raw techno that are perfectly suited to the current west coast deep-underground-dance feelings going on right now. Bollywood tape sample stabs meet up with goofballed dub techno, jacking synth tracks inspired by UK "bleep" techno, jazzed up organ house and some gnarly ring modulators are mixed in too. If you came looking for delicious chord stabs and cascading echoes, maybe some dub basslines you'll find those of course.BUY HERE. Video for the release!!

STRATEGY - BOLLY VALVE 2000 teaser from 100% Silk on Vimeo.

The Fixer 12" single - Endless Flight (Endless Flight 38)
"The Fixer" is one of my most slamming dance tracks so far, and melds some vintage 80ies feelings with jacking house rhythms, synth chimes and futuristic dubouts. "Another Rain" is more like a polyrhythmic deep house journey that blooms into Bohannon-inspired syncopated guitar funk. You can buy it at Kompakt, Forced Exposure, Juno, and many others. So honored to be represented on one of my favorite current dance labels.

Super Awareness Is Fruit 12" single - Under The Spire (SPIRE042)
As probably the more technoid representative on UTS, it's got all the echo and noise those fans might expect plus a big helping of bass drops and pulse. I've been telling people this is like Chain Reaction era dub techno with a messy free jazz tendency. Decide for yourself by ordering from Under the Spire. Super thanks to UTS for bringing me back for this one-- my second release for them.